Sing in Sonoma
California's Sonoma County is known worldwide for its magnificent coastline, stately redwoods, and award-winning wineries. This Berkshire Choral International singing week is located at Sonoma State University, an hour north of San Francisco in the city of Rohnert Park. The Pacific Ocean is just a 45-minute drive west, and some of the best wine country in the world is just north and east. If you're not too busy enjoying the nearby state parks and protected beaches, there are 375 wineries in Sonoma County.
On par with the best in the country, the Joan and Sanford I. Weill Hall is the centerpiece of the university's 1,400-seat Green Music Center. Opened in September 2012, the Green Music Center's acoustics are superb, designed to rival such great concert halls as Boston Symphony Hall, Vienna's Musikvereinssaal, and Tanglewood's Ozawa Hall (after which it was modeled). All three floors are filled with handcrafted European steamed beech maple seats, which remain acoustically neutral whether occupied or empty. The hall's rear wall can be opened to the outdoors, extending the concert experience to an audience of up to 3,000.

Explore!
Cornerstone Sonoma is a beautiful marketplace situated right in the middle of wine country. Cornerstone features boutiques, live music, wineries, tasting rooms, artisan food shops and gardens allowing visitors to shop, eat, sip and explore all in one place.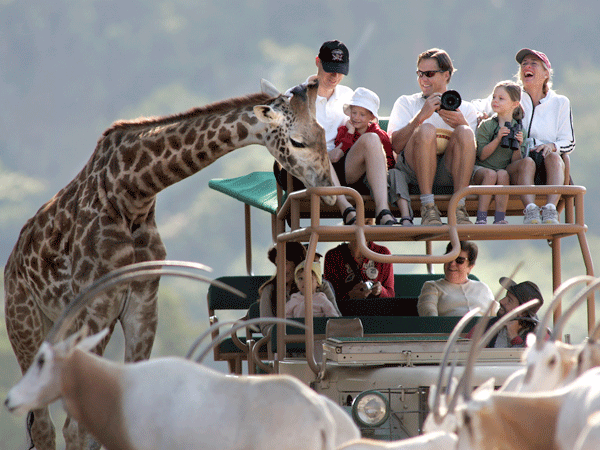 Safari West contains 900 exotic animals in a 400 acre nature preserve. Guests can see giraffes, zebras and cheetahs by exploring the grounds on foot or in an open-air safari vehicle.
The Sonoma Valley Wine Trolley is a hand-built, motorized replica of a California Street Cable Car used in San Francisco in the late 1890s and early 1930s. On the tour, guests are taken to 4 unique wineries, given a catered picnic lunch, assisted by knowledgeable tour guides and are able to enjoy scenic views in the open-air trolley.